Konica Minolta announces Workplace Hub, the world's most connected intelligent edge platform for the office of the future
Konica Minolta partners with Microsoft, Hewlett Packard Enterprise, Sophos, Canonical and BrainTribe to future-proof your office IT management
Konica Minolta, Inc. today introduced Workplace Hub, an innovative new IT solution that unifies all of an organization's technology via a single centralized platform. Designed to future-proof workplaces of every size as they work towards digital transformation, version one of Workplace Hub, available in autumn 2017, directly addresses growing IT complexity by providing more efficient and effective management of the disparate array of tools, services and devices used by modern organizations.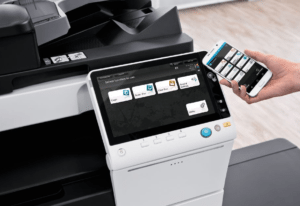 This new platform represents the next phase of Konica Minolta's long history in innovation, marking its position in the IT services market and perfectly placing the firm to meet the evolving needs of business customers. Acting as a central hub that simplifies IT for an organization, Workplace Hub drives efficiency by reducing the overall costs of IT management and service provision, and providing real-time data-driven insights that help to improve business processes. By creating an ecosystem to manage and coordinate the entire IT infrastructure and services across existing and future IT systems, devices and services, Workplace Hub provides users with a central dashboard showing 360-degree visibility of IT usage patterns across the whole business, allowing for simple management and optimization of systems.
Moreover, the platform's product roadmap includes future integration of IoT, Artificial Intelligence, Intelligent Edge and Decision Support capabilities as they become more central to the business environment of tomorrow. Adding this cognitive layer of organizational insight unleashes an intuitive understanding of the world that empowers people to collaborate better and to make smarter, data-driven decisions more effectively and easily.
Global partnerships with Hewlett Packard Enterprise, Sophos and Microsoft deliver best in class hardware, security and IT solutions. Additional services from Canonical and BrainTribe bring the power of open source and advanced data management, helping to facilitate effective digital transformation for any business.
Dennis Curry, vice president and director of business innovation and R&D, Konica Minolta, said,
"Workplace Hub will evolve to become the most comprehensive platform for the services and capabilities demanded by the workplace of the future. It means businesses can grow and manage their IT in tandem with changing business needs. It simplifies IT operations today and paves the way for exciting new integrations, such as AI and intelligent edge computing, to become a central part of the digital organization of the future."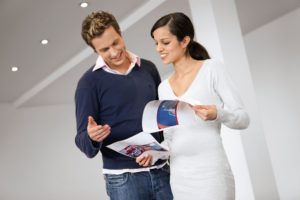 This strategic shift will allow Konica Minolta to deliver more comprehensive digital transformation solutions, while continuing its heritage of providing the very best products and services for the business market as a whole.
"The workplace is evolving at an unparalleled rate and digital transformation is becoming increasingly important to both survival and future prosperity," said Shoei Yamana, CEO and President, Konica Minolta Inc. "Workplace Hub not only allows businesses of all sizes to achieve effective transformation, but future-proof themselves against the next wave of technology innovations already infiltrating the business environment."
Workplace Hub version one will be available in autumn 2017 to organizations looking for enterprise quality managed services at an affordable price.
More information on the launch event, keynote speakers and panel discussions can be found at workplacehub.konicaminolta.com.
About Konica Minolta

Konica Minolta Business Solutions (Canada) Ltd. is a leader in information management focused on enterprise content, technology optimization and cloud services. We are reshaping the Workplace of the Future™ (www.reshapework.ca). Our portfolio of offerings deliver solutions to improve our customers' speed to market, manage technology costs, and facilitate the sharing of information to increase productivity. Konica Minolta's IT services division IT Weapons offers a range of IT strategy, support, project and cloud computing solutions across all verticals. The company has been recognized as the #1 Brand for Customer Loyalty in the MFP Office Copier Market by Brand Keys for ten consecutive years. Konica Minolta, Inc. has also been named to the Dow Jones Sustainability World Index for five years in a row. For more information, please visit: www.konicaminolta.ca and follow Konica Minolta on LinkedIn, YouTube, and Twitter @KonicaMinoltaCA.