Keep up to date – sign up for our newsletter
Built for you – with perfection
Goal
At Pinnacle Networks, our goal is to earn the confidence, respect, and loyalty of our customers.
Methodology
We observe our customers work styles and listen closely to them so we can understand their needs. We design and build innovative, human-centered solutions for people at work. We help our customers succeed in their businesses.
Anywhere
We provide solutions anywhere and everywhere for every type of space no matter the shape or size.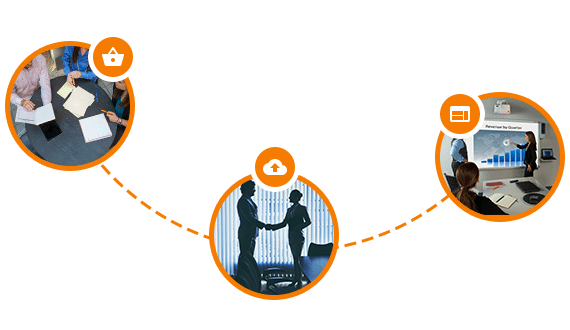 Regina Cuza
"Ross and his team worked with us to maximize functionality and ensuring maximum natural light to all offices. They also provided the services of a decorator to assist us with choosing paint, flooring, and furniture, etc. that would best suit our office environment."

Jillian Ennis
"Responding very quickly to clients, they are very knowledgeable about their products and services. The Pinnacle Team is great at working with you to determine your office needs and customize your order to exactly what you need! I highly recommend these experts!"

Kim Hickman
The staff at Pinnacle Office Solutions Ltd. has provided the most amazing customer service I have ever experienced. From the moment of Hello to every call I make, they have gone above and beyond the call of duty. Justin and Ross have problem solved any issue I have. I highly recommend them!

Kevin King
"We have been using Pinnacle for all of our network and printer needs for several years now.  They are extremely knowledgeable, resourceful and offer a wide range of products and services that will help you complete any task.  Would highly recommend the Pinnacle Team"

Glenda Barron
"Pinnacle Networks has enabled us to focus on the important aspects of our business rather than on the technology behind it.  They're extremely knowledgeable and dependable, we have been with them for many years and recommend without hesitation."
Who are Pinnacle Networks?
Your trusted, proactive partner
IT isn't only our business, it's our passion, and keeping our customers safe and informed is part of every call we take, ticket we solve, and network we deploy. It's our proactive approach to our IT infrastructure – from your computer repair to your Cloud Backups – relax – we've got this.