Yes – it's that time again: another Try it Tuesday.  Where we try out the latest and greatest for your business needs.  This week we focus on online marketing – Search Engine Optimization to Facebook reaching strategies.
I recently had a conversation with a client about these three services – they were out of my go-to services – so I thought I'd try them out and give some insights.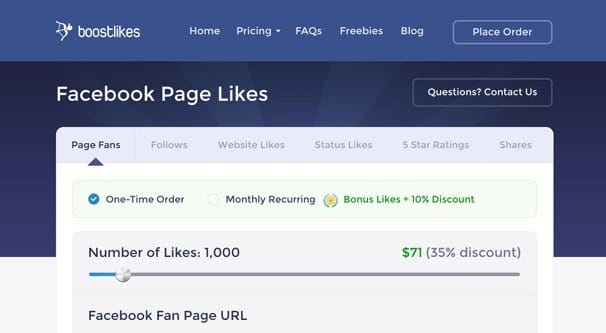 Boost Likes, says "The likes we help our clients acquire are guaranteed."  and from real people, they aren't bought, so there's no worry about gaining followers by nefarious methods.  The website says they "whoever decides to like it will like it on their own free will. We do not compensate users for liking pages".
From what I can see it's very legit.  The only draw back is that they can't target users in certain areas.  So if you wanted to boost your reach to people in an area of Newfoundland, you would be better off using the Facebook Ads.  But at the same time having more likes and follows globally isn't a bad thing – even if you are trying to target a local demographic. Facebook and Google will consider that in their algorithm – they'll notice that your content has been of value to a number of other users, and bring you a more organic reach in the future.
Everyone is looking for make social media work for them in a more streamlined and efficient way.  What works for one client – doesn't necessarily work for them all. At Pinnacle, there isn't a cookie cutter approach – there's a custom system which works the way it's needed without clutter to complicate the system
At first glance Buzz Bundle was a little cluttered – it didn't really have a smooth work flow, much like HootSuite.  The console is so massive it takes away from the features.  I can see why some users would with it, but once you get into the flow it works rather well.
I tried the free version, which has a lot of valuable features, but you can't save the projects. Much like the Link Assistant's SEO Power Suite (review coming soon of that one also).  I must admit I feel this product is a lot better then I thought it would be … it tracks links from Blogs and Forums.  You can manage your brand from one place and not have to clone yourself. This is a very powerful tool for any small business – although it might be more beneficial to the social media focused folks, so they can manage the brands reputation on a multi platform scale.  For a entrepreneur who is already juggling too much already – this might overkill.