Scary Numbers
How much employees are sitting should scare employers.  People across the world are spending too many hours sitting each day. Look how quickly the hours add up!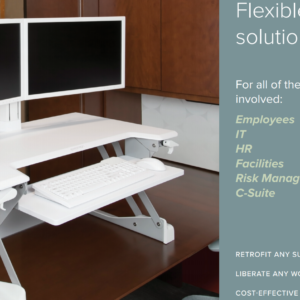 Flexible sit-stand Converter
Retrofit any surface, liberate any workplace.  Cost effective scenarios for any situation building into existing offices with little effort.  Designed with team technology needs in mind.3
3There's evidence that a sit-stand workstation can reduce sitting time in office workers.3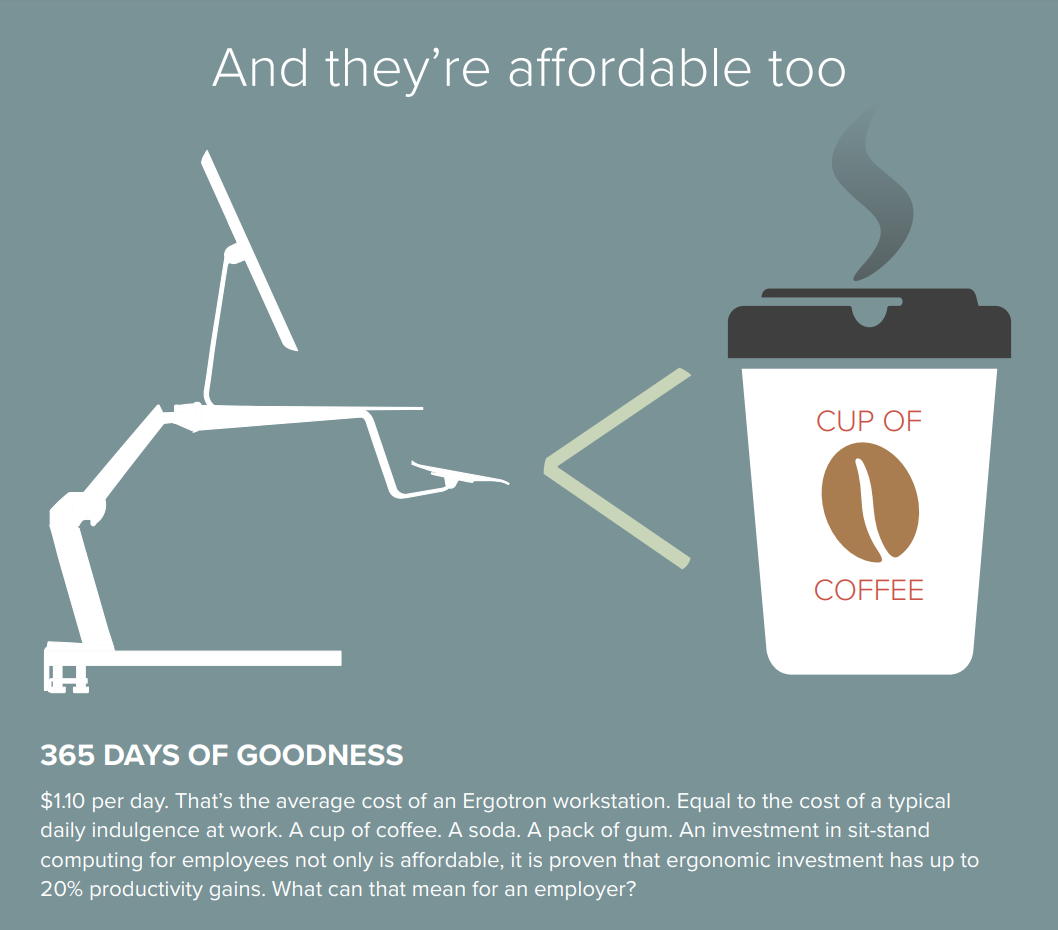 And they're affordable too
$1.10 per day. That's the average cost of a Sit Stand workstation addition. Equal to the cost of a typical daily indulgence at work,  cup of coffee, soda, a pack of gum. An investment in sit-stand
computing for employees not only is affordable, it is proven that ergonomic investment has up to 20% productivity gains.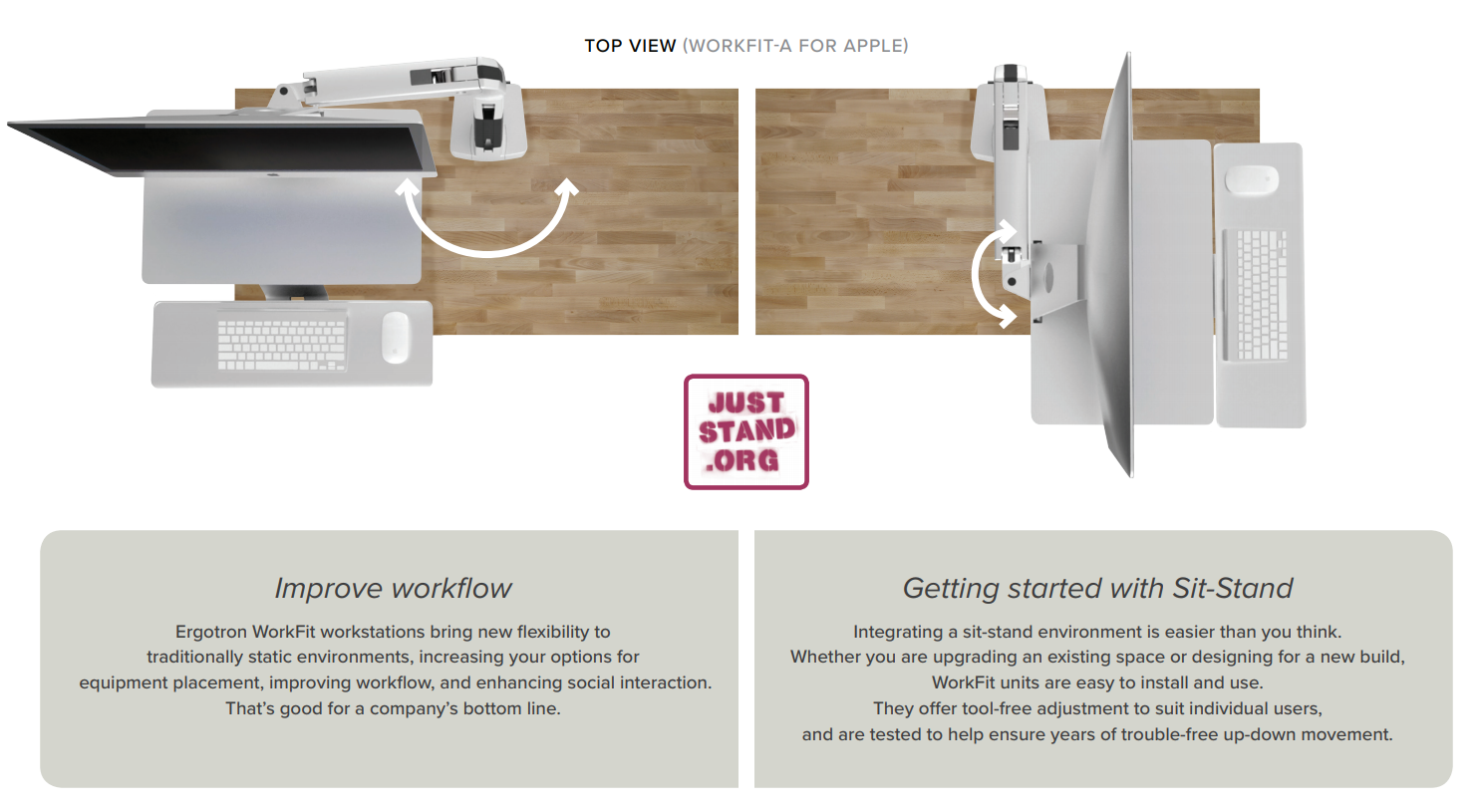 Improve workflow
These workstations bring new flexibility to traditionally static environments, increasing your options for equipment placement, improving workflow, and enhancing social interaction. That's good for a company's bottom line.
Getting started with Sit-Stand
Integrating a sit-stand environment is easier than you think. Whether you are upgrading an existing space or designing for a new build, WorkFit units are easy to install and use. They offer tool-free adjustment to suit individual users, and are tested to help ensure years of trouble-free up-down movement.