Audio / Visual Automation
We take a comprehensive approach to our audiovisual technology services, offering support for everything from product selection and design, to engineering and integration, to monitoring and managing audiovisual assets and resources.
We understand that technology design – from small meeting spaces to multimillion dollar AV and network operating centers – takes careful planning and thoughtful interaction with your entire project team.  Our team has been built not only to address your project's communication technology needs from the ground up but also with a look to the future to ensure your system can be used effectively for many years to come.
Our experienced consultants are passionate about what we do, have a good understanding of the power of collaborative technology, and have the capability to deliver quality technology systems for today's working and learning environments.
Like what you see?
We have curated packages to meet the needs of clients big and small, from the sporadic needs to daily requirements.
Let our proactive team solve your IT issues before they happen.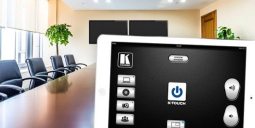 More Featured Services From the Networks Division